To check the accommodation options at the venue
1. Click "RSVP" on the event you are invited to: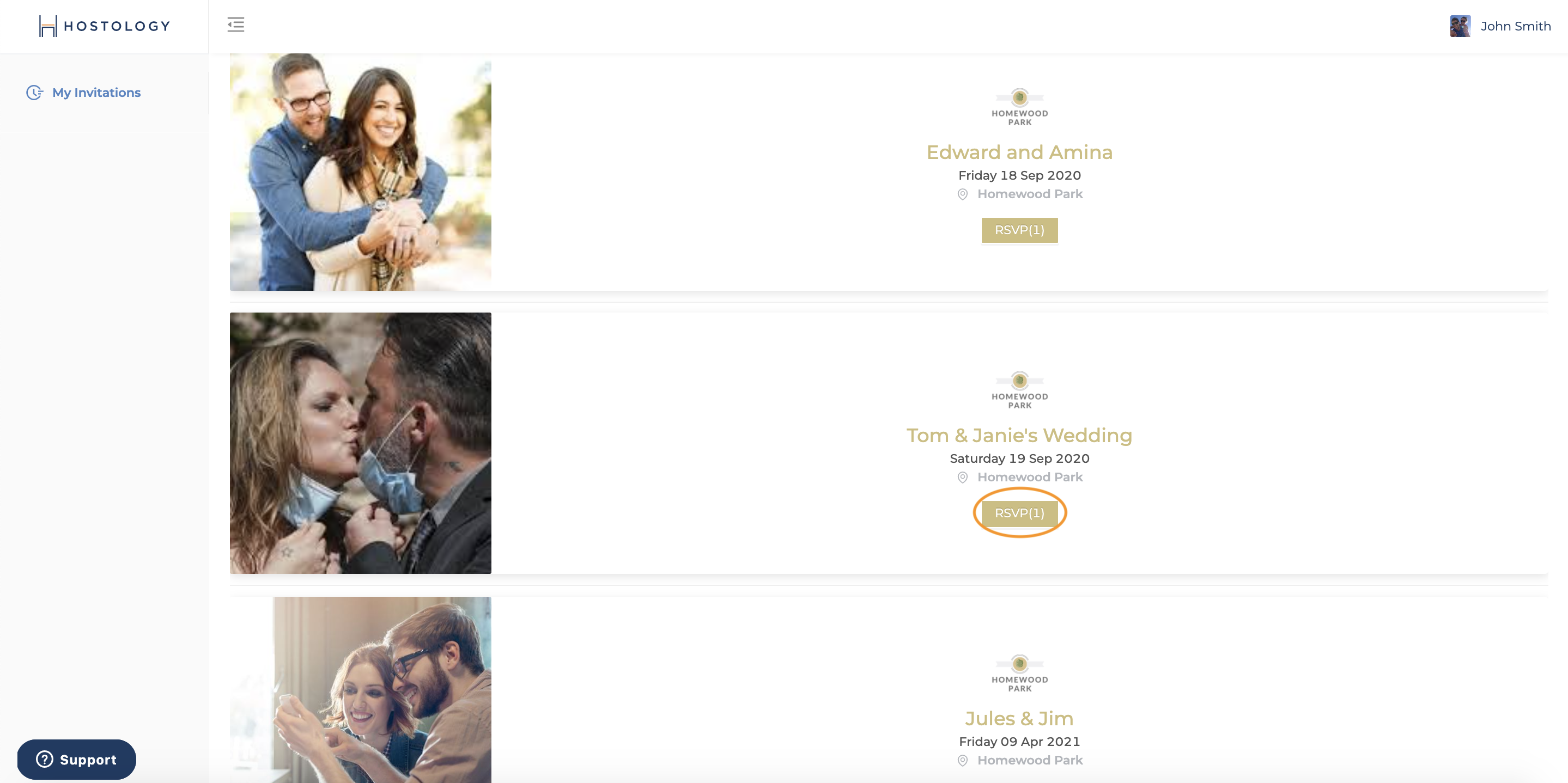 2. Using the left-hand navigation menu select "Accommodation":
3. You may have been allocated a room by the host, these rooms will appear first. If you have not been allocated a room by your host or none of the allocated rooms are suitable please click "show available room".
N.B. If many rooms have been reserved for you by the host you may need to scroll down to see this button.
4. Click "select" if you are choosing a room your host has reserved for you, or "Book" if it is a room at the venue which has not be pre-reserved for you.
Other Accommodation
There may be an option to book a local hotel, guest house or B&B online via Eviivo - click "see available Accommodation" to view them.


Alternatively, the venue may have listed the email or phone numbers for local accommodation options that are not online. These will be displayed at the bottom of the page. Feel free to contact them.