1. Go to 'Venues' and click on the venue that you want to create a template for:
2. Click on 'Itinerary Templates':
3. Click on 'Add new' to create a new template: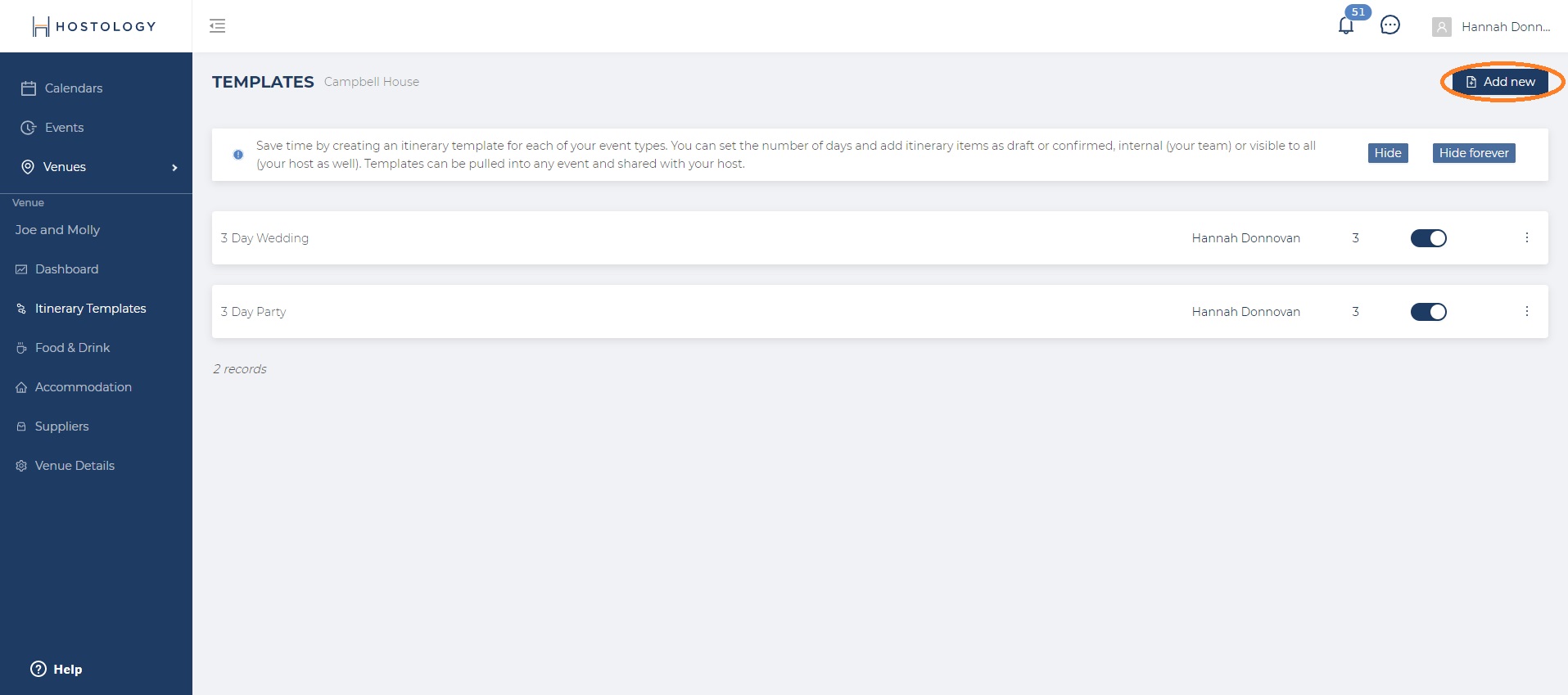 4. Fill in the name of the itinerary template, the duration of the itinerary and then click 'Save and add to template':
5. Click 'Add itinerary item' to build the itinerary:
6. Fill in the name of the task, the location, timings and any notes for the itinerary item. You can also add in individual food and drink items, or a menu that you have already created. Then click 'Save':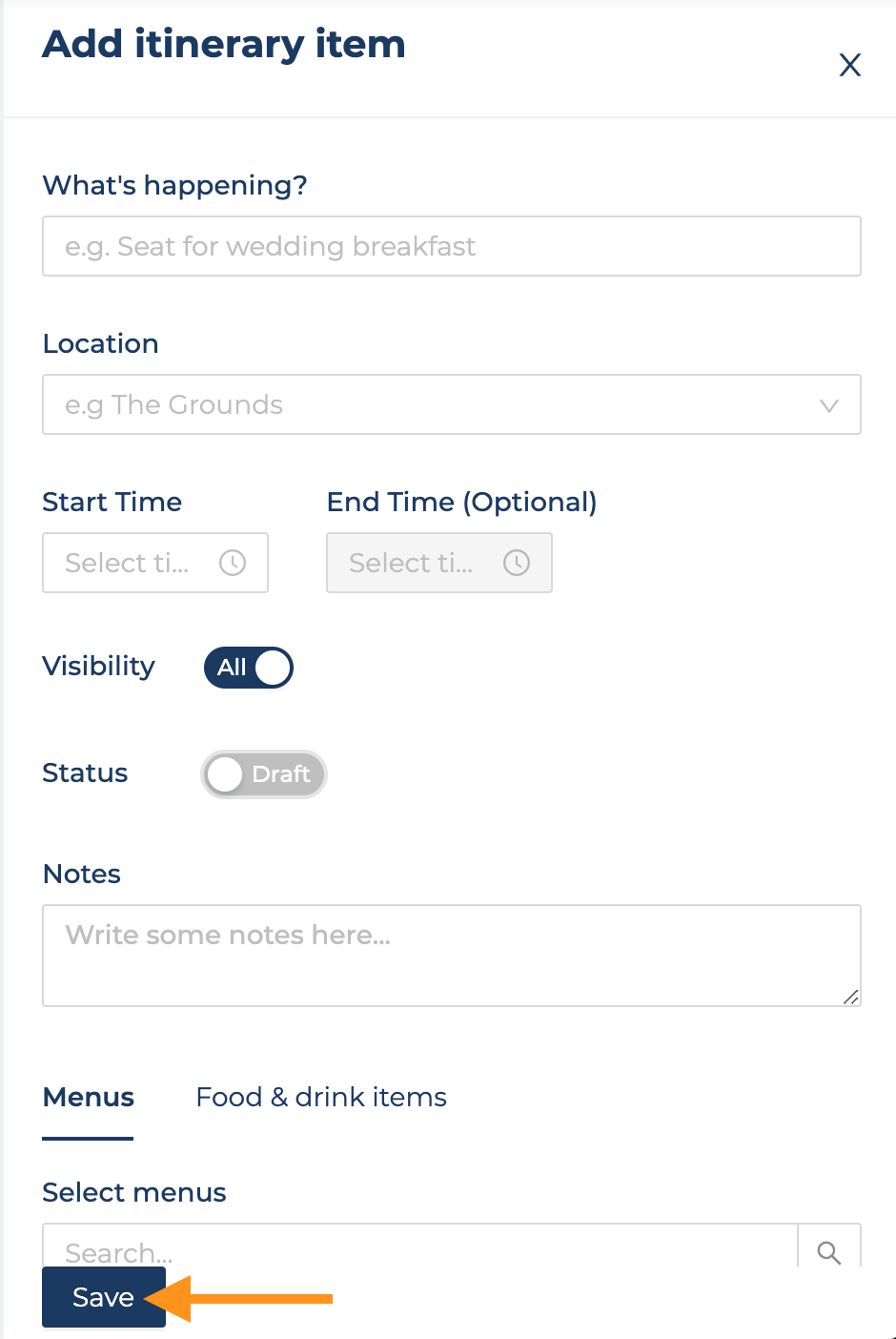 It is also possible to make the task invisible to the client by choosing 'Internal' or visible to everyone by choosing 'All'. Additionally, you can change the 'Status' of the template by choosing 'Draft' or 'Confirmed':
If food and drink for the itinerary event is being provided by an external source, you can mark it as catered. Or if the food and drink selections have not yet been made you can mark it as catered until such time that these decisions have been made.

Catered itinerary items can be used by Hosts to create guest lists. This allows for any dietary information of guest to be collated for corresponding itinerary items.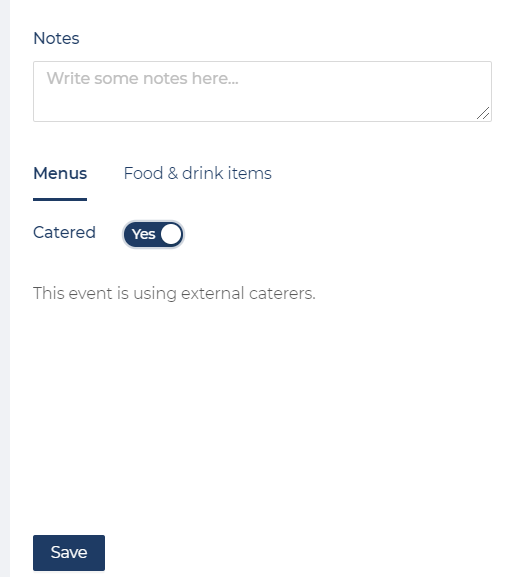 7. In order to edit or delete an existing itinerary click the menu to the right of the template. You can mark the template as available to use in an event using the on/off button: